SEO
Position your website in Google and get the results you want.
Why do SEO –
Search Engine Optimization?
Thousands of users use search engines such as Google or Bing daily to find information and purchase the products or services that your brand offers.
90% of searches remain in the first and second search engine results. Therefore, if you don't do an SEO strategy and you don't optimize your website for search engines, your business simply doesn't exist organically.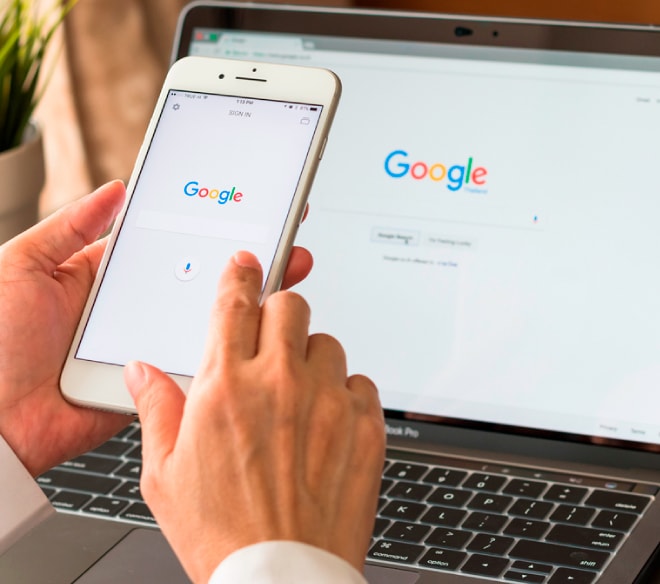 Benefits of our SEO and
search engine positioning services
We establish clear and measurable objectives in agreed periods of time
We only execute white-hat strategies that do not generate penalty risks for your website
We increase search engine positioning internationally if your brand needs it
We focus on truly profitable traffic for your brand
Our results are durable over time and are not affected by updates in search engine algorithms
Start seeing results in
as little as 3 monthss
Regardless of the age of your domain or the size of your website, we guarantee results after just 3 months.
Our strategies are based on keywords that truly generate a result for your brand, and not irrelevant keywords for your website.
We establish a period of time in which you will receive reports with updates on how your positions are in search engines.
Examples of
SEO Campaigns
Aussiety
Ubicada en Australia y Colombia. Aussiety es una compañía que ofrece cursos de inglés y programas de educación en Australia.
Con tan solo 3 meses de campaña para posicionamiento en buscadores, Aussiety ha logrado un importante tráfico a través de primeras ubicaciones en importantes palabras claves para la marca.
Marketing Media
Ubicada en Australia. Marketing Media es una agencia de marketing digital perteneciente a nuestro grupo.
Con menos de 1 año de campañas SEO, Marketing Media ha logrado un importante posicionamiento en palabras claves altamente competitivas en el mercado digital, las cuales generan un importante tráfico diario para la marca.
Frequently Asked Questions.
Is there a limit of keywords to choose from in the SEO plan?
+
Is there a minimum time for the SEO service?
+
Does optimizing my website also improve the speed of my site?
+
How long until I see results?
+
Can I take only one service and not the whole SEO package?
+
Do you only perform SEO audits?
+
Looking to learn
about digital marketing?
Learn about the best digital marketing strategies and the latest trends on our digital blog.
Ready to start improving your search engine rankings?
Fill out this form and let's start attracting your new traffic.
Make an appointment